CUSTOMER DIRECT / Advantages of Customer Direct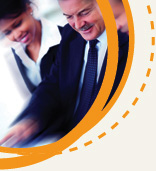 CustomerDirect allows our clients to take full advantage of the cost-effectiveness and efficiencies of online research while also being provided with the flexibility of dynamic survey design.
The dynamic nature of IER's online surveys ensures that you ask the right questions to the right people. Quality data is captured because questions are only answered if they apply to a particular customer. Data quality is also enhanced because customers complete the survey in their own time.
IER's research methodology has consistently proven effective in generating large sample sizes for our clients which in turn provides the opportunity to conduct segmented analysis of data on a range of demographic and psychographic variables.
CustomerDirect surveys are tailored to each of our client's individual needs. All projects use branded invitation emails and online surveys to create brand uniformity throughout all communications between you and your customers.