CUSTOMER DIRECT / Online Survey Process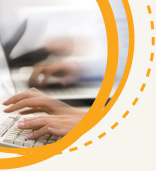 Survey Design
We work with you throughout the survey design process to ensure that the key issues and objectives of your research are met.
We use our expertise in survey development to ensure that all questions are structured in an appropriate way to maximise the value of the data obtained from the survey.
Data Collection
We use a variety of data collection methods in our research processes that always depend on the objectives of the individual research project.
For all online surveys we send a branded email to potential respondents inviting them to complete the survey online. Within this invitation email is a link that takes the respondent directly to the survey page. Reminder emails are sent a week later to those on the database that have not yet responded.
Our email databases are obtained using a variety of means. The most common methods use existing client databases or collecting a database of email addresses on event day. IER has also used online panels in the past to access large populations of customers to gain insights into general market trends.
Analysis and Reporting
Basic Reporting
Using your personal log-in to CustomerDirect, results can be viewed in real-time throughout the whole data collection process.
At the conclusion of the survey, basic reports are available for download on your personal client panel. These reports include basic charts, percentages and qualitative responses. The raw data is also available for download in Microsoft Excel format.
PowerPoint Presentation
You may need to present the results of your project to internal and/or external parties to your organisation. A PowerPoint presentation is generally an effective way of achieving this. At the conclusion of your project we can provide you with a branded presentation of all the key findings for your own use and distribution.
Written Report
In some cases, basic reporting is all that is required for your project, however, if more detailed analysis is necessary then we can also provide you with a detailed written report which provides full analysis of the results. Strategic advice and key recommendations can also be provided in the written report.
Data Resource Centre
Have you ever wondered how customer purchasing behaviour differs according to residence, gender or product type? Or how first-time users perceive your product compared to regular users? Or even how customer satisfaction can vary between age groups? IER's Data Resource Centre can provide you with all these answers with the simple click of a button.
The IER Data Resource Centre (DRC) is a highly sophisticated tool for generating research reports and is accessible through CustomerDirect.
Whilst standard reporting provides basic charts of survey results, the DRC allows our clients to delve deeper into customer attitudes and behaviour by undertaking detailed analysis of customer segments through a range of data filters (i.e., demographic data).
The DRC can be accessed at anytime with your personal password and log-in.