CUSTOMER DIRECT / What is Customer Direct?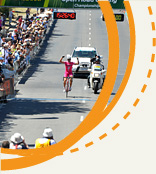 How often have you wondered what your customers or members are thinking? What are their needs or desires? Are they happy with the products or services that your company or organisation offers?
More than 15 years experience in customer and event research led to the development of IER's online research system, CustomerDirect.
CustomerDirect is the perfect solution to bridging the gap between customers and business. It provides an unbiased forum for customers to provide their thoughts and opinions online about a wide range of issues, in a cost effective and timely manner.
All our clients are provided with their own personal log-in to CustomerDirect so that results can be viewed in real-time throughout the whole data collection process.