KEY PERSONNAL / Career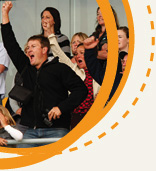 Career
IER recruit casual, contract and part time staff with the following skills and experience:
Market Research
Research Assistance
Face to face surveying/Customer service
Telephone interviewing
Focus group facilitation
Ethnographic profiling
Data Entry, Cleansing and Coding
Mathematics and Statistics
Statistical Modelling (e.g. Regression Analysis)
Economic Impact Studies
Graphic Design and Information Technology
Print and Digital Design, Layout (e.g. InDesign)
IT
If you would like to express your interest in being considered for any of these areas, please send your CV and covering letter to Paul Limoli.