COMPANY PROFILE / History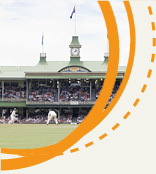 IER Pty. Ltd. was founded in 1989. It first traded under the name International Event Resources and was able to quickly establish itself in the event industry through the management of temporary infrastructure contracts with the Australian Open Tennis, Australian Motor Cycle Grand Prix and the Australian Air Show.
In the mid-1990's, IER's business focus moved from the 'hands on' event management roles, to the provision of strategic advice for event organisations, venues, sports, tourism and Government agencies. Over the last 15 years, IER has focused heavily on delivering strategic consulting services in the key areas of research, event evaluations (economic and social) and strategic planning throughout Australia, New Zealand and most recently, in North America.
IER is particularly proud to have a large number of long-standing partnerships with many of its clients.