RECENT PROJECTS / National Basketball League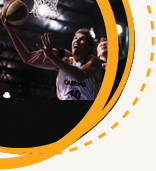 National Basketball League
IER recently completed three major projects for the National Basketball League. These included a four year Strategic Plan, Quality Standards Assessment and Attendee Research.
The strategic plan for the NBL was developed through a process of stakeholder interviews, strategic workshops, attendee and non-attendee research in Australia and New Zealand, reviews of domestic and international sporting competitions and an assessment of the competitions minimum quality standards.
The plan identified the strategic actions required to grow the competition which were linked to key outcomes and measurements. IER continues to work closely with the NBL.
< Recent Projects