RECENT PROJECTS / Sydney Cricket Ground Trust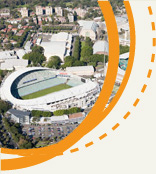 Sydney Cricket Ground Trust
Over the past five years IER has provided guidance and benchmarking on the actions required to improve the event experience for Trust Members.
This includes assessing specific Member locations, facilities, services and products offered at the Trust's venues – Sydney Cricket Ground and Sydney Football Stadium. Sporting events surveyed include International and domestic cricket, Australian rules football, rugby league, rugby union and soccer.
In 2009, the research was extended to include measurement of the match experience for the general public and corporate customers.
< Recent Projects